A tour of our state-of-the-art equipment at CPASE Health Club, Cheshire
Fuelled with industry-leading fitness equipment and providing access to a team of elite personal trainers, CPASE, Cheshire is a revolutionary fitness playground. Covering a vast 500sqm, the multi-level gym is home to unique and revolutionary features, combining fitness with fun, we promise you won't have seen another gym like it! Are you ready to explore our extraordinary fitness facilities?
Skillrow
Areas targeted – Total body
CPASE location – Cardio zone
Special features – Goal-orientated rowing programs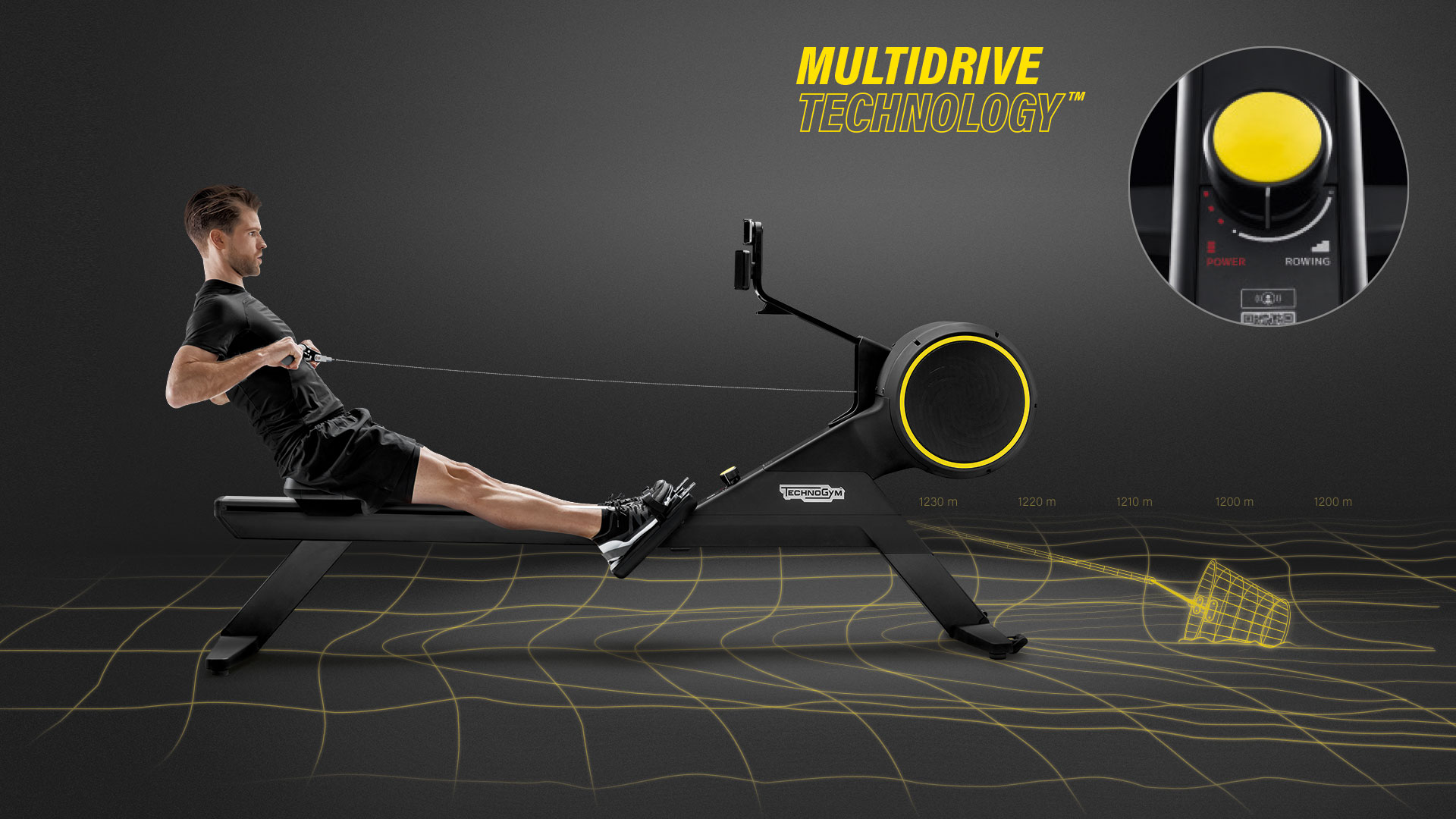 Developed with athletes, Skillrow™ improves both your cardio and power with diverse total body workouts available on the CPASE app and with the most realistic rowing feel. Tap your CPASE band to track your progress on the app and follow one of the ready-made programs developed by professionals.
Multifunctional Bench
Areas targeted – Total body
CPASE location – Inferno room
Special features – Over 200 exercise options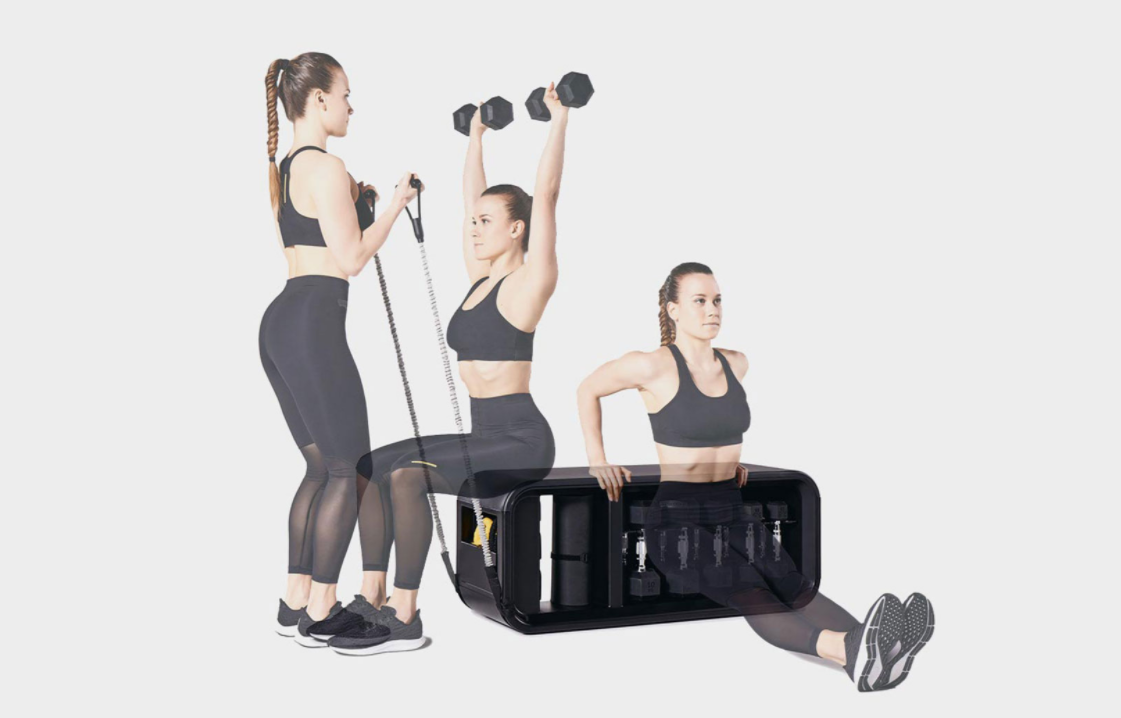 The sleek and versatile Technogym Bench with dedicated storage holds all the tools you need for a complete workout. It combines elastic bands, hexagon dumbbells, weighted knuckles and a training mat in a compact footprint. Use this bench for the ultimate workout in your Inferno class or buy it for your home workouts using the discount code AC-106296 at the checkout.
Skillbike
Areas targeted – Lower body and core
CPASE location – Cyclo Studio & Functional zone of the gym 
Special features – Cycle on real routes across mountains and trails, not only will you be able to see this on your screen but the Road System Effect enables Skillbike to react based on these and other parameters, delivering the most realistic and personal feeling.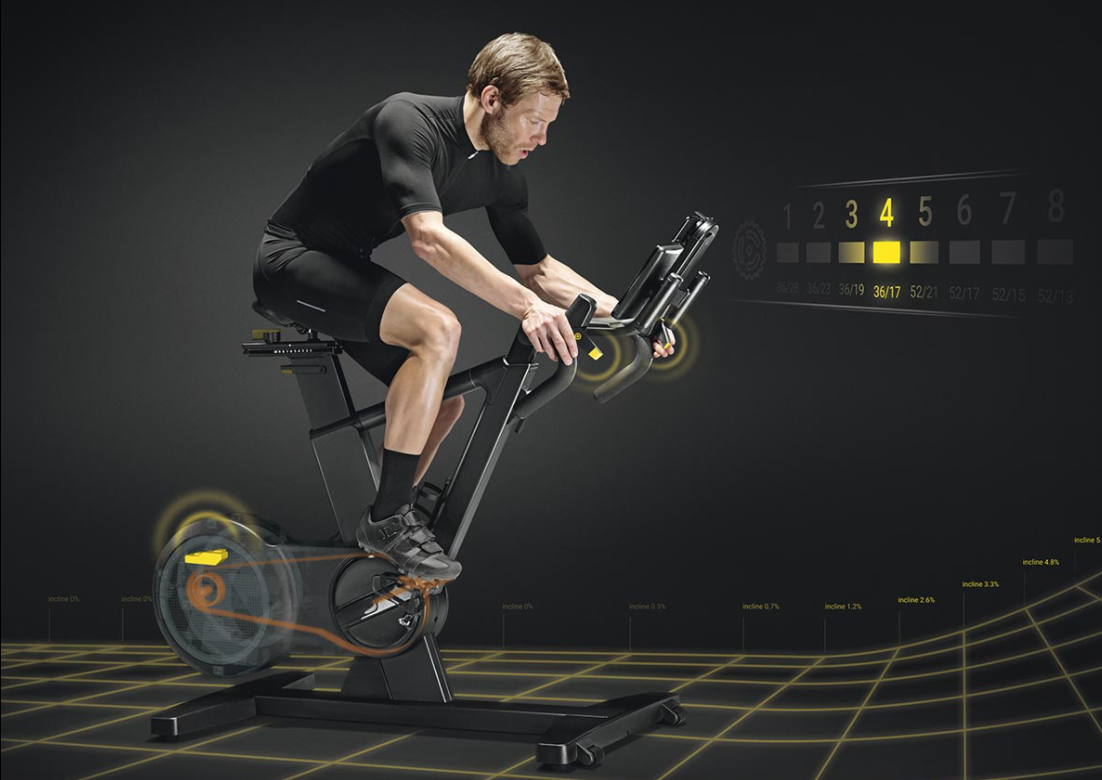 The only stationary bike with a real gear shift that lets you experience the thrill and challenges of outdoor cycling. Infinite virtual routes to explore. Precise, valuable feedback to improve your power and efficiency. Breathtaking races to enjoy with your friends, and much more. Join us for a thrilling CYCLO class with real gearshift technology which lets you face the challenges and experience the thrill of outdoor cycling in our new indoor spin environment.
Skillmill
Areas targeted – Full body
CPASE location – Cardio zone & Inferno studio 
Special features – The treadmill's Sled and Parachute Training modes offer controlled resistance on the slat belt running surface to make you unstoppable.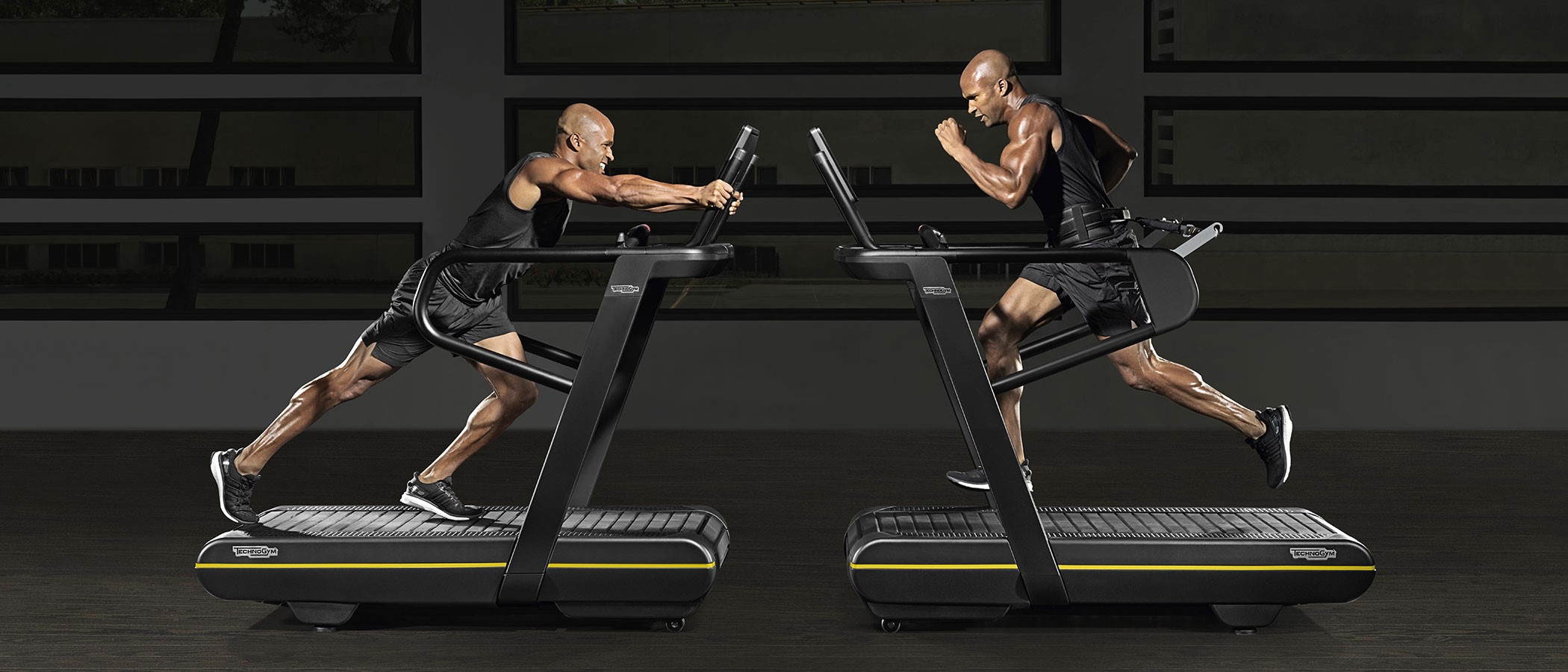 Not your ordinary treadmill. Improve Power, Speed, Endurance and Agility and get more results from your training thanks to the variable resistance integrated.
Synchro Forma
Areas targeted – Full body
CPASE location – Cardio zone
Special features – Every machine has been designed with the same characteristics as the cardio range developed for the gym and used by Olympic champions. This allows you to achieve your goals without putting your heart at risk.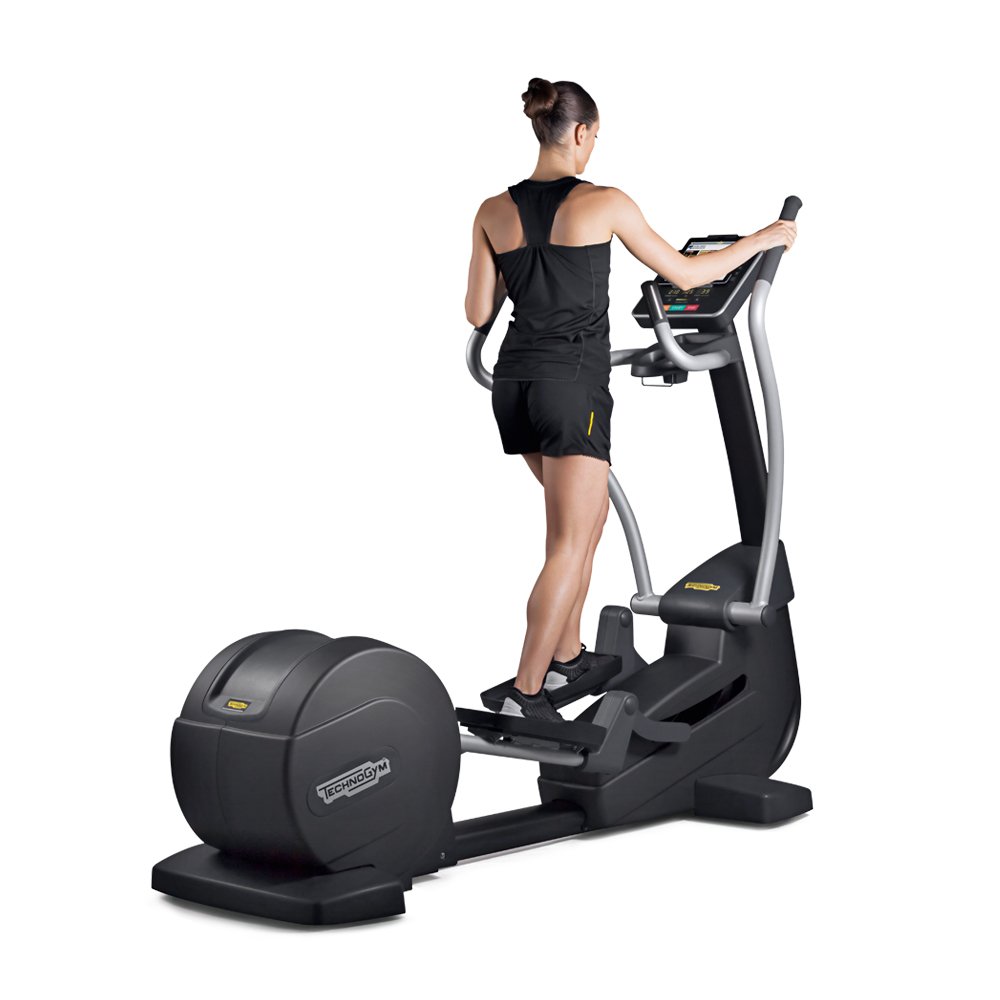 Synchro Forma is the ideal professional cross trainer for a simple and enjoyable total body workout. The fluid movement reduces stress to muscles and joints and makes it perfect for weight loss, toning and improving your coordination.
Artis Squat
Areas targeted – Legs and glutes
CPASE location – Female dedicated zone
Special features – Assisted squat rack to prevent injuries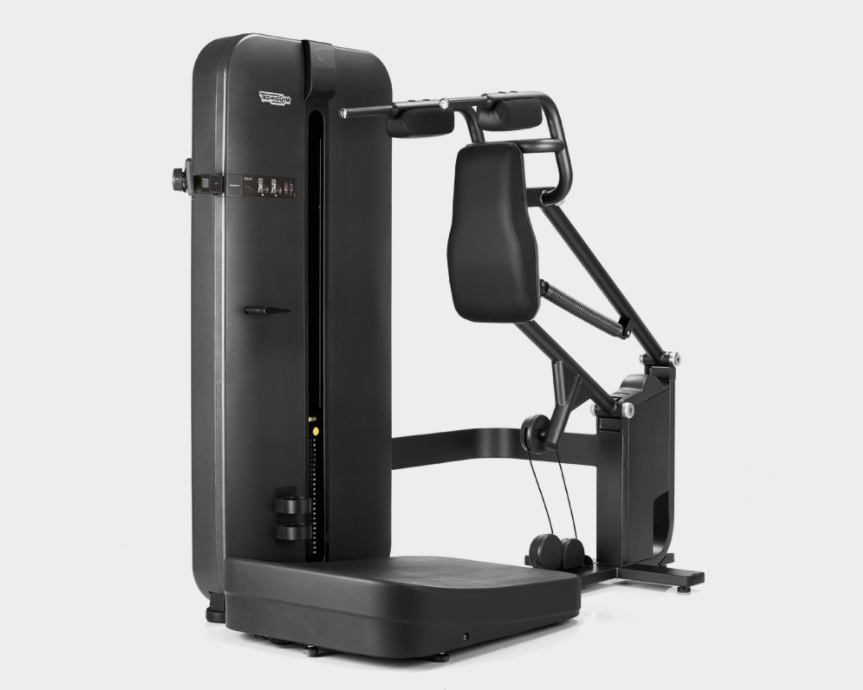 The specially designed ARTIS® Squat trains the quadriceps and hamstrings and the large footplate enables greater exercise variety.
Artis Climb
Areas targeted – Legs and glutes
CPASE location – Cardio zone
Special features – Climb routines are available to sculpt your lower body, maximise fat burning or bring your muscle performance to the next level on the stair climber.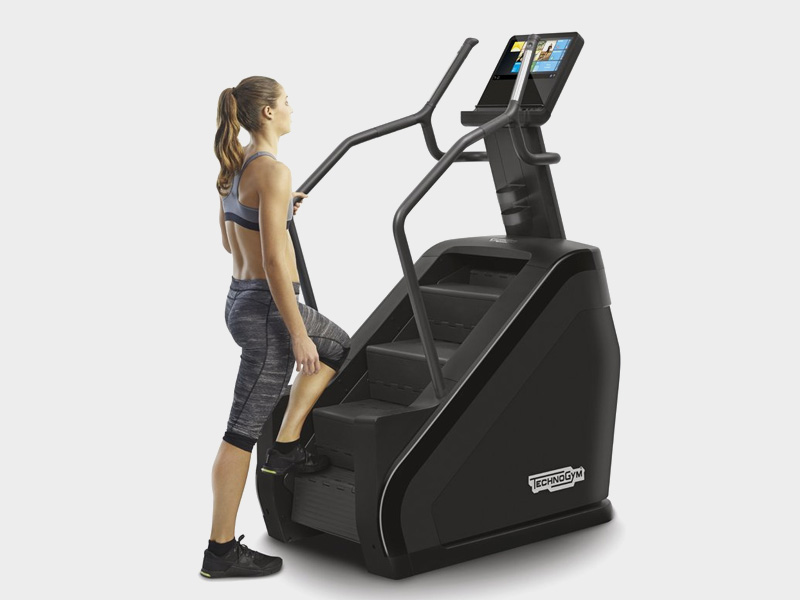 Stair climber easy for beginners, challenging for the fittest. Artis® Climb offers just what everyone wants: an exciting workout that keeps you wanting for more. A step after another, you will ascend beyond your limits.
Are you ready to join fitness in the fast lane? Start the journey to that great new mind, body and soul lifestyle goal in the ultimate CPASE. A space that dares to be different and challenges the health club and gym conformity. To find out more about these memberships or to register your interest click here.